Products Page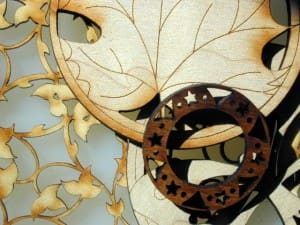 Fossilized Mammoth Ivory Bridge Pin w/ black pearl dot
Gurian pins are designed to fit all steel string guitars. Dot sizes are 3mm for bridge pins.
Fossilized Mammoth Ivory and bone pins are sold individually.
There is a 6 pin minimum.
Please allow an additional 1-2 weeks for delivery on all mammoth pins

Black pearl is usually mid to dark gray
Remember! There is a $50.00 minimum purchase when

ordering online

.
Online items are either in-stock and/or not subject to a drawing fee.
All other items may be considered custom.