Products Page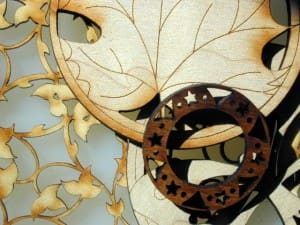 Whoops! We reversed some of the colors in these beauties. Our mistake is your gain!

Rosewood/maple ladder pattern with red and black accents in core, exterior lines consist of red maple and veneer and black fiber
Dimensions: .040" x .375" x 36"
Whoops! We accidentally left out the maple accents in the core.
Rosewood/blue/red dyed woods in a classic herringbone inlay strip, Maple and black fiber exterior lines - Bundle of 15 strips
Dimensions .040" (1mm) x .5" (12.7mm) x 36" (914mm)
Whoops! We accidentally reserved the sequence of colors in the herringbone, otherwise its perfect!

"Diamond" ZigZag strips - rosewood and maple, .040″x .375″ x 36″ - bundle of 20 pieces
Whoops! We accidentally reversed the accent strips on the outside edges.
Remember! There is a $50.00 minimum purchase when

ordering online

.
Online items are either in-stock and/or not subject to a drawing fee.
All other items may be considered custom.